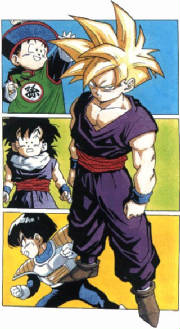 Gohan
First born son of Goku.
From the begining, he has an iner-strenth, that with diferent olds and his training unleashed his power. His rage is his true power and with that power come his victories, the most known was in the Cell Games so don't mess with him, he's mean to bad people!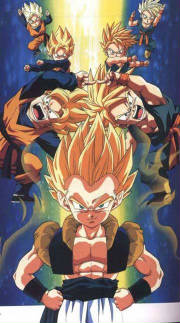 Goten and Trunks...Gotenks

Goten
Second born son of goku.
Trunks
Firs born son of Vegeta
Both these youngsters had the abilithy of turning SSJ from very early. The both after Gokus teachtings coulde turn into an grather warrior caled Gotenks (made from their fusion)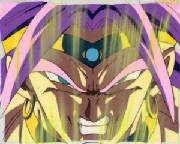 Broly

He's the lendary Super Sayan.
As a child he was abandoned by his people because of his execive power. He and his father were expeled from their home planet. Broly saved himself and his father, and became extrimely strong. He does't controle his rage anyway and he destroys everything and everyone. He's not a person to be messed with.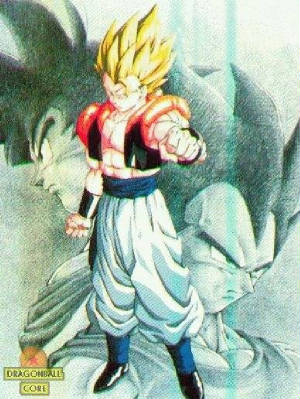 Gogeta

The fusion between Goku and Vejeta. They both formed a super sayan stronger then every one else. They achived this level in paradise when they were confronted with his enemy from hell.